Our Services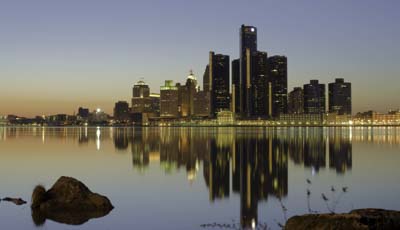 Polk and Associates can be your best source for timely, efficient and cost-effective consulting and accounting services. Our clients find Polk consistently delivers innovative business solutions and the highest quality of personal service.
Our clients know they made the right move when choosing Polk because they recommend us to their friends and colleagues. Your choice of CPA can help you make the right moves too. Choose Polk and Associates for your traditional public accounting services and specialized business consulting services.
ACCOUNTING
Polk and Associates provides traditional accounting services to clients in a variety of industries. We provide compilation or review services as well as financial statement preparation. Monthly, quarterly and financial statement preparation is available based on a client's particular needs.
AUDITING & ASSURANCE
Traditional and HUD Audit Services Provided for both non-profit and for profit entities.
Agreed Upon Procedures
For specific financial statement or non-financial statement issues.
Internal Control Design
Good internal controls are key for any successful business. We will examine your current internal control structure and provide recommendations for improvements. If you are just starting out we can design a system for you.
Cash Flow Management
Assistance in maximizing your available cash, forecasting and budgeting. We develop a system of controls over the collection, disbursement and use of cash.
BUSINESS VALUATION
Business valuation and litigation support services provided by Accredited Business Valuation professionals.
Services Provided For:
Estate settlements
Gift tax issues
Mergers and acquisitions
Buy-sell agreements
Partner/Shareholder buy out
BUSINESS ACQUISITION, REORGANIZATION, MERGER
Services Provided:
Budgets
Due diligence
Forecasts and projections
Transaction assistance
Contract evaluation
Debt restructuring
Feasibility studies
Loan negotiation
ESTATE & SUCCESSION PLANNING
Estate Planning
We will work with your attorney in developing a comprehensive estate plan that both minimizes taxes and fulfills the desires of the individual.
Succession Planning
Our professionals will work with you to develop a plan to provide for the smooth transition of the management of your company to successors.
STRATEGIC PLANNING & PROCESS EVALUATION
Strategic Planning
We will assist with development of a blueprint for your company's goals and plans for the future. We will then assist in the design and implementation of measurement systems to evaluate progress toward those goals.
Process Evaluation
Today's CEO's and business owners are very closely involved in their businesses. Because we are familiar with our client's business but are not necessarily involved in the day to day activities we are in a unique position to evaluate the business processes and make recommendations for improvements. One benefit of this service can be increased profitability.
Services Provided:
Inventory Control
Internal Controls
Distinguishing Profitable and Non Profitable Products & Services for Cost Reduction
Productivity Gains
TAX PLANNING & COMPLIANCE
We provide tax planning, preparation and compliance services for partnerships, corporations, trusts, estates and individuals with an emphasis on identifying and capitalizing on tax opportunities.
TAX REPRESENTATION
Audit representation and/or negotiations regarding tax liabilities are available. We have successfully represented clients before the IRS and State and Local Governments in collections and audit issues.
BOOKKEEPING & PAYROLL
Polk and Associates can provide bookkeeping and financial statement preparation services on a monthly, quarterly or annual basis based on your needs.
Payroll services are also available and can include direct deposit, quarterly and year end tax form preparation including W-2's and 1099's. If you prepare your own payroll but would like assistance with payroll tax return preparation we can handle that for you as well.
Our staff can also prepare monthly, quarterly and annual sales tax returns. If you are starting a new business we can assist you with registration for sales, withholding and unemployment taxes as well as with obtaining an employer id number.